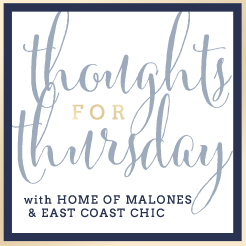 Well, here we are in March and guess what? It's snowing!! Not only is it snowing, it is sticking. I seriously just want to feel the sun, the hot burning sun, on my face!!
#diesnow
It's making me so depressed!! Ok not like clinically depressed, but enough to where I am going to fake and bake…before anyone freaks out on me, I don't plan on going in and coming out like a lobster. I'm talking like, 3-4 minutes just to feel warmth in my bones. We usually get a day here or there, but I don't think we have had a warm (above 55 degrees) day since like November. Maybe even October?? I dunno. But this girl aka "summer girl" needs some vitamin D pronto.
No joke, I sent my husband an article about the importance of vitamin D and he responded with a quote from Travelocity for a weekend trip to the Bahamas. Bless his heart!! We wouldn't be able to swing it until the first weekend in May, and by then I am hoping it will be warmer and that's mother's day anyway. But the fact that he flat out would just whisk me away? I heart him. Very. Very. Much.
We were face timing and the screen was all weird and pixel-like:
I was just reading Brooke some Easter books before nap time and he was on his way to meet with some potential new clients---for his new biz he is starting up. I am just beyond scared, excited, thrilled, and proud. He works so very hard and has always had big dreams and huge ambitions; I have a feeling we will soon be closer to what we envision for our family and that is pretty awesome!
Meanwhile, I'm wiping butts and the only real "outing" was to the Pediatricians for Mr. B's 2 month checkup. All is well!! Yayyyyy for this amazing formula to help our baby boy grow, thrive and be well.
I have stuck to my Focus T-25 workout calendar daily---today is cardio, so I think I'm going to try this instead of the cardio dvd it came with because, well Zumba. It's my favorite. It came in my Fab Fit Fun box for the winter and being super prego, I held off on it. So I may just give it a whirl!
We are getting our Easter on up in here. This was the sensory bin for April. But, Brooke jacked all her toys out of it and I can't tell her no because they're hers!! The last few years all the grandparents spoil her (rightfully so) and I tucked them into a bin for this time of year. Hooray--I don't know what made me do that, but it was damn smart of me!! I am so looking forward to family time next Sunday and getting everyone all dressed up in their "Easter best"----awwww.
I got these new oils this month. Deep Relief = my new favorite. Since I am pretty sore all the time, this is incredible. My neck gets stiff from carrying the babes or even falling asleep in the glider with the baby. Lavender is one of my favorite scents and I heard wonderful things about the calming effect of Cedarwood. We are oily lovers for sure!
In other oily news---these are SOOOOOO darn good!! I am good friends with a TS consultant and she actually shared with me this incredible opportunity to sign up basically as a member and receive a 20% discount until June. They just launched their Eat Well line and I am hooked---the avocado oil is so mild and wonderful to cook with at a high temp. I used it on my chicken tacos the other night! I am dreaming of hot weather (duh) and grilling some peaches out back and drizzling these vinegars all over them with a little bit of feta and basil?! YES please. I love being in the kitchen and cooking up new/easy/healthy meals for my family. We don't get out to eat much because, let's be real. A 2 month old and a 2 year old are not the best dinner guests!! ;) So I thought this would be fun to try out some new flavas in the kitchen.
So there ya have it; a pretty random post but that's what popping through my head!! I may have to convince hubby, which won't take much I'm sure, to have some fires over the weekend in our fireplace, since it's gonna be in the thirties. I know Summer will be here before I know it, but man, I am r-e-a-d-y
Happy Thursday!